Review
2.5 to 3 STARS
After finding her boyfriend cheating on her,
Kinsley Bryant,
a 19-year-old, promising soccer player decides to give up on relationships and make her career her first priority. The day before the beginning of the university's soccer training camp, Kinsley and her team mates, decide to go to a party organized by the top soccer team in the US and at the party, she meets
Liam Wilder
.
Liam is the sexiest man alive and the best soccer player in the US and Kinsley is immediately attracted to him but, Liam stops her first flirting attempt, when he reveals that he's going to be her coach at the training camp.
The book had a good start, I liked the MCs confident attitude in the beginning. I liked that, even after being confronted with another cheating boyfriend, she doesn't throw a pity party and decides to focus on herself and on her goals but, despite this positive attitude, after meeting Liam, I felt a big change in her. There were moments when she acts like a fangirl and during some interactions with him, she comes across as really immature and insecure.
(ouch!)
This leads me to one of the aspects that bother me the most – Liam's character development: despite his reputation, we soon find out that Liam is a "reformed bad boy" and while the author doesn't use the man whore/bad boy formula, Liam, is just too damn perfect. His qualities are overemphasized throughout the story and this happens through other characters' perceptions of him, it's like they are telling you that he's perfect and, in my opinion, this just makes him less interesting. I think a character can be "swoon worthy" without being an unattainable fantasy and without having the female MC gushing about his attributes.
This is your life now. You are the person that sleeps next to this set of abs. Also, this set of abs is attached to a man that probably has some major neurological damage since out of all the models in the world, he's chosen you and your flat-ass.
When I was with him, there were no consequences.
The forbidden element of their relationship was well developed. There is a connection and chemistry between them and you can feel the tension associated with the situation. Despite the fact that they don't pick the best places to be together (which makes it really easy for the relationship to be uncovered), I liked the way the author decided to expose the relationship because it wasn't predictable and it was low on drama. Unfortunately, that was not the tendency on the second half of the book.
The second part of the story focus on Liam and Kinsley public relationship but we also have a parallel romance between their best friends, I got a bit bored because I was not invested in this other couple. The persistent ex-boyfriend and the scenes with the paparazzi/blackmail were excessive, the focus on the "complications-of-being-famous-angle" is overdone and overused and it only served to create unnecessary drama.
I felt that, from the moment their relationship is exposed, the book became a bit predictable and cliché, it used some really common plot-devices and I really struggled to finish it.
But I did finish, after an epilogue with cheese on top.
Finally, the humor. The book had some really funny moments and I think I have a high tolerance for silly humor (when the MC compares her vagina to a dirty bowling alley and to Lois Lane, I think you can call it silly) but, in this case, it needed to be more subtle, it's trying too hard to be funny and that exaggeration affected my interest in the story.
I understand why the book has good reviews and while I had some fun reading it, I had too many issues with the story, to give it a higher rating.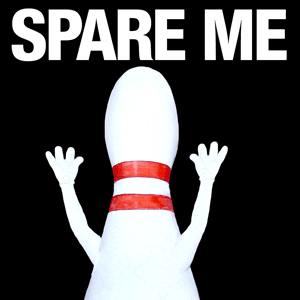 SCORING WILDER
is a well-written, light, sexy, summer read and while this particular story didn't work for me, I'm still interested in reading other books by this author.