Review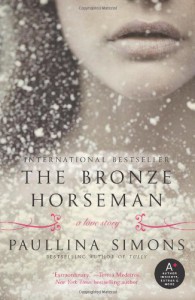 The Bronze Horseman by Paullina Simons is a powerful, all-consuming love story...
beautiful . красивый
эпический . Epic
Passionate . страстная
They had no past. They had no future. They just were.
душераздирающий . Heartbreaking
All great things worth having require great sacrifice worth giving.
Unforgettable . незабываемый
Not bombs nor my broken heart can take away from me walking barefoot with you in jasmine June through the Field of Mars.
удивительный . Amazing , one of the best books I've ever read.
Lazarevo drips you into my soul, dawn drop by moonlight drop from the river Kama. When you look for me, look for me there, because that's where I'll be all the days of my life.
Buddy Read w/ my bestie, Joana ❤